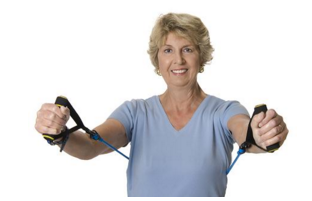 Join my Over 60s and Seniors Pilates Classes Anytime!
Classes restart early January 2020!   
Book today as places are limited. 
The classes are open to all Fitness Levels, Women, Men and Beginners!
Active Seniors & Over 60s Pilates – Get & Stay Fit Classes in South Dublin,
Dublin 14, Dublin 16, D14, D16, near Goatstown, Nutgrove, Rathfarnham.
Pilates & Core Strength – Sample Pilates Program, Routine
1. Active Seniors  & Over 60s Pilates Class times:
__ (1) Thursday Mid Morning 10am-11am 
__ (2] Thursday Mid Morning 11.30am-12.30pm
.
2. Small classes: 8-10 participants max. per class, to allow some degree of individual attention.
.
3. Social Activities: we generally meet once a month for tea, coffee and a chat after the class. 
.
4. Level: All levels ( beginners ), ages, women and men are welcome!
.
5.1. Join: >> Anytime in January 2020 <<
5.2. My Thursday Morning January 2020 Classes restart on the 8th January 2020!
.
6. Venue: Taney Parish Center, Dundrum, just off Taney Road, between Dundrum and Goatstown.
in Dublin 16, D16, in walking distance from the Dundrum LUAS stop and Dundrum Main Street.
Close to Churchtown, Mount Merrion, Milltown, Clonskeagh. 
(Click on the picture below to see the class venue or find a map and street view here (1) Map, (2) Street-View.)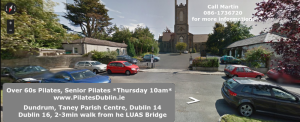 6. Prices:
6.1 – 7 Classes (7 consecutive weeks) €95.00 or pro-rata if a 7-week course already started.
6.2 – Booking-deposit (non-refundable) €50.00
6.3. – Trial Class, Drop-In Class €15 ( if availability allows, please contact Martin before attending)
Use our Easy and Quick Online Payment Option on my partner-website www.yourHealthHabitCoach.com
to pre-book your place (bottom of the page).

Join Anytime!
Call, Text or E-mail – Martin (click here) for further information or with any questions you might have.