Online Classes (LIVE Classes

 and 

Pre-Recorded Classes)

 will soon be available on www.PilatesOnline365.com – please send me an e-mail via the Contact-Us Page on www.PilatesOnline365.com if you are interested in those Online Classes, so I can contact you once I'm going live with the first classes. Thanks Martin
---
.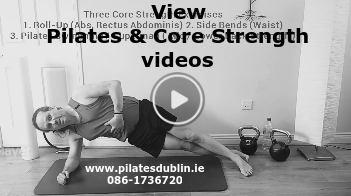 1.
Morning Pilates
 Classes in
1.1
 Dundrum – Dublin 14, D14 (Taney Parish Centre),
1.2
 Dublin 18, Sandyford, Aikens Village, Belarmine Glencullen, as well as in 
1.3
 Rathfarnham, Nutgrove Willbrook, Old Court House, near Terenure, Rathgar, Dartry
2. Mens Pilates – Core Strength, Mobility & Flexibility Classes in 2.1 Sandyford Community Centre, Lambs Cross, Leopardstown, off M50 exit 14/15, beside Belarmine, Kilternan, Stepaside and 2.2 Dundrum, Taney Parish Centre, D14

March 2020 - Mid Morning Pilates Classes, Courses & Core Strength in South Dublin
Top of the Page
March 2020 - Evening Pilates Classes, Courses & Core Strength in South Dublin
Top of the Page
• Beginners, Intermediate and Advanced Pilates Classes
_ All levels catered for.
• Men Only Pilates – Core Strength Courses
• Private Pilates and One-to-One, 1-2-1 Pilates
• Pilates prevents and counteracts back issues
• Classes in businesses and offices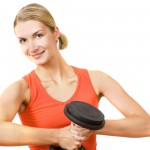 • Classes in community centres
• Sport Specific Core Strength and Pilates Classes
__e.g. Rowing, Tennis, Golf …"We are what we repeatedly do.
 Excellence, then, is not an act, but a habit. " - Aristotle
The following clients availed of the above services:
•  Corporate clients include e.g. Ulster Bank, RBS, First Active,
Vodafone, Ericsson, Maldron Hotel..
•  The general public in community halls
•  Fitness and Health Centres e.g.
Friarsland Gym, Fitness Dock, Holistic Sourcing Centre,
__ Benildus Fitness Centre, Nutri Centre
• Individuals who wanted to tackle back issues or did
__Pilates to get a leaner, stronger and more toned body
•Sport Clubs – UCD Ladies Rowing Squad, TCD Mens Rowing club
Our goal and objective is help you with accomplishing your own, your business or your clubs health, fitness and athletic ambitions.
We are working in the fitness and exercise industry in Dublin since January 2002.
__
Martin – (Senior Instructor, Business Owner, BSc)
Call Back Service