Online & Virtual Pilates Ćlasses are ongoing in June 2021.
We re-start our local In-Person South Dublin Classes - once Covid-19 restrictions allow.
In the meantime ....
(1) Click >>> For Post-Lockdown/Covid-19 --- Updates --- on *local In-Person Classes* - Register here.
(2) Click >>> For - Live-Virtual & Online Pilates Classes with - Martin - www.PilatesOnline365.com

---
This is a privately owned business, NOT a big commercial gym, no fancy (often unnecessary) machines, no posh reception. I aim to provide a personalised service where you – the customer feels comfortable, accepted, learns about health and fitness, learns what works and what doesn't work, gets motivation and most important results if she/he puts in the effort, time and commitment. I aim to provide that extra personal touch.
I offer various fitness classes and personal training in the greater Dublin 14, Dublin 16 and Dublin 18 area. This includes various fitness centres, community halls, clients homes and in house corporate venues.
Martin Luschin
Founder and owner of Your-Coach-Martin.com, Pilates Dublin.ie, PilatesOnline365.com Pilates Instructor – Personal Trainer since 2002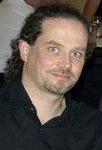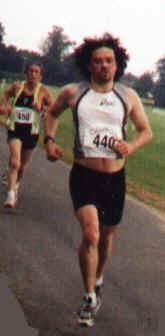 (qualified with the National Training Centre and Pilates Institute Ireland)
Group Fitness Instructor (Kettlebells, Spin, Gymstick, Gym Ball etc.) – BEng. in my past life._
More about Martin:
Founder of YourCoachMartin.com (ex. Fitnecise Coaching) also know as PilatesDublin.ie, YourHealthHabitCoach.com.
Areas of expertise
1.1. Kettlebell Exercises – for Toning, Strength and Weight Loss
1.2. Pilates & Core Strength
1.3. Flexibility, Mobility
1.4. Athletic Performance
1.5. Back Care
1.6. Rehab, Rehabilitation, Post Operation or Post Accident Exercise Programs
1.7. Endurance Sports (Long Distance) Running, Triathlon (competed in various races between 1990 and 2008 in Ireland, Germany, Netherlands, Belgium and the USA).
2. Corporate – In-House Fitness
(manages Ulster Bank's in-house, corporate gym in Sandyford Industrial Estate, Leopardstown, Dublin 18 since 2004).
3. Personal Fitness Training in Your
3.1. Local Gym
3.2. at Home
3.3. in your Office
4. Techie Stuff (1) Website Design (WordPress) (2) SEO – Search Engine Optimization (3) Social Media Usage (Facebook, LinkedIn, ….) (4) Online Advertising and Online Promotions
For more detailed information about
Martin follow this link to the "About Us" section of our partner website *Your Health Habit Coach*.