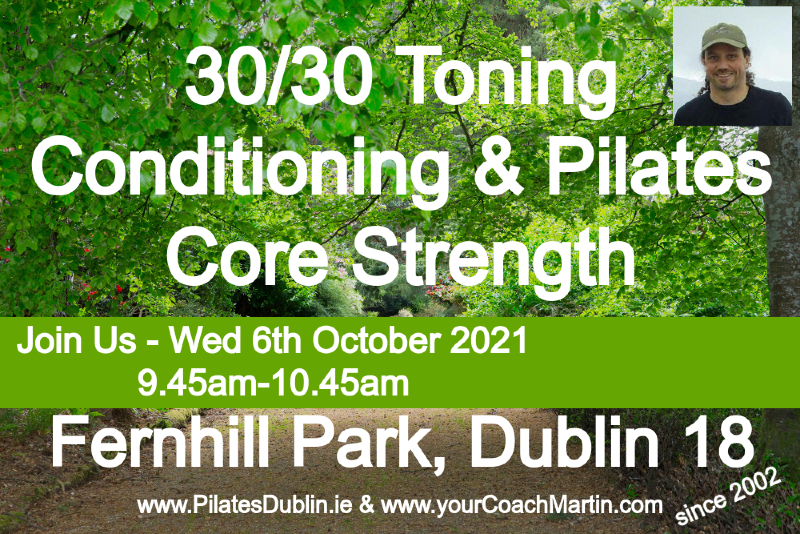 Join a new set of Park, Outdoor Fitness & Toning Classes with Martin in

Fernhill Park & Gardens, in Sandyford, just off Enniskerry Road, between Stepaside and Sandyford Village, beside Rosemont School.

Get Fitter, Tone up, Lose Weight with these fitness classes.
We got the "final ok" from the Dún Laoghaire-Rathdown County Council DLR Yesterday – Fri 01.10.2021 and
will run our **First Fernhill Park Class** on

>>> Wed 6th October 2021 – 9.45am-10-45am. <<<
A 30/30 Toning, Conditioning & Pilates, Core Strength Class consists of:
1. 30min Fitness, Toning and Conditioning Exercises
2. 20-25min Pilates & Core Strength Exercises, Mobility, Flexibility Moves
3. 5-10min Stretching & Loosening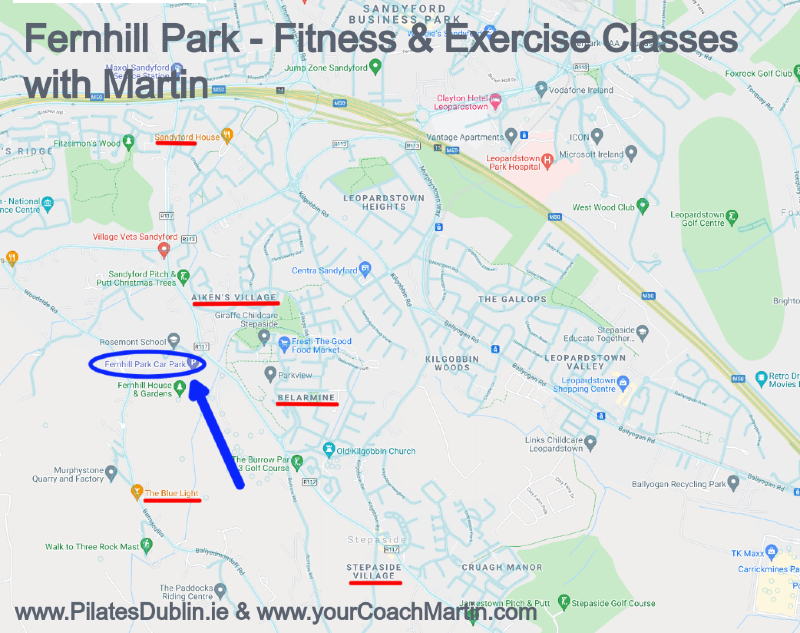 All you need to join is a exercise mat, a pair of runners/sport shoes or other sturdy shoes, a bottle of water, maybe a small towel and off we go ….

Fernhill Park & Gardens is located near Lambscross, across the road from Belarmine and Aikens Village.

You turn off Enniskerry Road into the park, at the same set of traffic lights as for Rosemont School.